From our book, "Dig Deep in One Place, a Couple's Journey to a Spiritual Life"
 September 1965
 I was starting school again at Colorado State University in Fort Collins. My mother had finally gone, and I walked across the campus. There he was—a god walking toward me, tall and handsome, wearing little Abner boots (World War One hobnail boots). It electrified me. How was I ever going to meet this guy?
 No problem, there he was at the freshman mixer! Wow, he was going to school here also. I was in heaven. He saw me across the room, came over to me, and commanded, "Choose me!" And I did! It was even better that he said he was an artist and wanted to draw me nude. I said, "Okay," and off we went to his motel. So much for good intentions, of finally making something of myself. I was off again. I was in love!
 He said his name was William Theodore Harrison Fifield III but I could call him Bill.
_______________________________________________________________________
And that was the beginning of our relationship, the beginning of our great adventure!
 There were many facets to Bill; he was so passionately relentless about whatever did.  He loved sex, drugs and rock n roll and all that entails. He was the hippie, an artist, my lover, my husband, my best friend, the hedonist, the drunk, the barbarian and  the recovered man, the Delegate, my teacher, a mentor, the sponsor, a member of the fellowship of recovery and a humble man who made every effort he could to be helpful to others even as the pain took him over.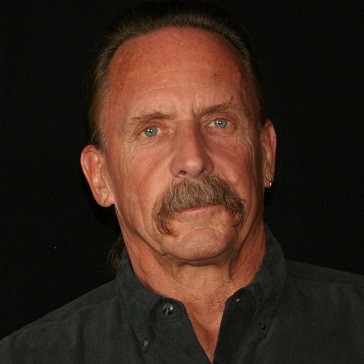 He told me many times—"Don't put me on a pedestal; it is impossible to get down from one without showing everyone the holes in your pantyhose."
 He was meticulous in how he kept his tools and clothes.  He had eight pair of new white sox he was saving for the right occasion, three pairs of new yoga pants, new jeans with the perfect crease, and he ironed all his own shirts.  He always put his tools in their proper places when he finished a task whether it was in the studio or in the kitchen.  He was the kid who still had Easter candy in July to taunt his big brother, Bob.
 Bill loved his friends passionately and he learned to love everyone else by making every effort to find the good in every person.
 I know that Bill loved me, no exceptions, through thick and thin, through good times and bad, and through ecstasy and despair.  We fought and fussed over our collaborations in art but somehow we always returned to compromise and produce an incredible work of art.  He jokingly complained that if he wanted to turn right; I would invariably want to turn left.  We had our ups and downs, short separations and differences of opinion but we agreed on the big and little stuff at a soul level.  He would remind me when in the midst of an argument that a relationship ain't meant to make us happy; it's meant show us who we really are, so negotiate, negotiate, negotiate.
 Bill knew I loved him more than life itself ;  I just plain liked the man.
 Bill said to me many times—"I don't worry about you, I sometimes feel concern for your well-being and hope for the best possible outcome, but worry, no, worry is the second most useless thing you can do with your mind—hate is the first most useless thing.
 Twenty-one years ago Bill entered into recovery and true to form he enthusiastically and relentlessly pursued sobriety.   I remember that while he was in treatment for alcoholism at Harmony House in Estes Park; he told me that "I'm going to do this, damn it!", in his first call to me.  He was thrilled to have a solution for the fear and addiction that had invaded his life.  I had remarked several times in our relationship that he always "made" me do all the things I really wanted to do and recovery was no exception.  His recovery has been a shining beacon of who and what I could actually become if I made every effort to pay attention to my thoughts and actions.   That's all a spiritual life is, after all.
 Sometimes his heart would break at the thought of someone who either could not or would not break free of the chains of resentment and fear to face themselves and become who they could be.
 He was supremely, absolutely confident in his artistic skills and he taught that to others.  He encouraged spiritual and artistic growth in me and everyone he knew regardless of what they thought their talents were.  A favorite gentle admonition of his was—"If you want to draw a straight line, use a ruler" In other words he was saying if you are interested, learn the techniques and procedures and if you are still interested, the inspiration will come.  He showed all of us how to stand at the portals of creation and receive.
 And yes, he was the guy with terminal cancer seeking a cure.  He wanted to live.  He believed that he had been healed—I believe he was healed on a deep spiritual level on our trip to Brazil.  We realized before we went on the journey to see John of God that you just can't order up the miracle you want like a hamburger at a fast food joint but that didn't mean that we didn't desire a complete healing. Of course we wanted that miracle, but at the end he was ready, he was at peace.
 Lung cancer is mean, sneaky, insidious and relentless.  He thought he had escaped the consequences of the years of heavy smoking by quitting eighteen years ago but the cancer was working away in him ravaging his beautiful, strong body for years before it showed itself in the form of a tumor in his brain that had metastasized from the lung cancer.   Cancer doesn't hurt much until the end, but then it hurts with a vengeance as it kills its host.  He tried to hide the pain from me; he had things he wanted to finish—a set of chairs, frames for spiritual principle mirrors, the giant eagles, but the cancer had other plans.
 Bill believed that joy encompasses everything; not just the sweet and pretty life experiences and I told him: "You don't understand, I don't like gifts wrapped in barbed wire; I only like gifts wrapped in pink ribbon.   That means I don't like this gift." He replied: "I know, I know, we weren't asked if we approve of the gift."
 Today I am receiving the gift I did not want and yet must receive in order to fulfill my spiritual destiny.  Acceptance means to joyfully and willingly receive that which is presented and I will make every effort to do so.
 Many of you have asked me what you can do for me.   I can and will tell you since we no longer have him physically here with us.   Be the Gift—Bless everyone; no exceptions—Practice the spiritual principles with courage, enthusiasm and passion—There is nothing wrong—If you choose wrong, choose again, and again, and again if necessary—Pass these truths on to anyone who wishes and is willing to be free of the spiritual disease of fear—Become a freedom fighter for love, light and joy.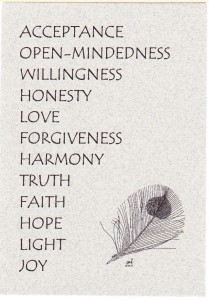 His voice will forever be in my head and my heart reminding me of these truths about myself and you.
 I have made a commitment to myself and to his legacy to carry this positive message; I hope you will join me.
 I love you, Bill, I have loved you, I will always love you.  One day we will meet again on our "Rainbow Bridge" to continue this Great Adventure into eternity.
 So I say to you, as he ended virtually every phone call—SEE WHAT YOU CAN BRING!
And HAVE FUN! 
 God bless you all!
I love you,
Sandy